Scalable Digital Marketing Solutions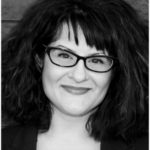 I am passionate about digital marketing because it combines traditional trust-your-gut marketing intuition and data-driven savvy. It's an art. It's a science. And I absolutely love it.
I began my career right before the  big digital marketing explosion. I had a few years of traditional marketing and copywriting experience and quickly learned how to translate my skills and experience into strategic digital marketing plans and tactical implementation.
I learned about digital marketing processes and best practices as they were being developed – SEOMoz (now MOZ) and HubSpot, and evolved along side them over the years improving my skills for creating highly targeted and successful integrated marketing programs.
Today, tools like marketing automation, Google Analytics, and countless digital platforms give marketing professionals endless opportunities to achieve specific business goals and provide outstanding value.
Digital marketing is not a one-size-fits-all solution. It takes hands-on experience, proven intuition for navigating the market, and a knack for tactical implementation to succeed.
Digital marketing is not a one-size-fits-all, static solution. In fact, versatility and real-time visibility is part of the charm that helps to distinguish digital from traditional marketing.
I specialize in go-to-market strategy development and implementation, website optimization, SEO strategy, SEM, email marketing, social media, and content marketing.
Please contact me to discuss further.
Thank you!